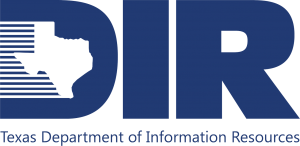 NITCO Inc. DIR Software Solutions Contract
NITCO Inc., offers on-prem software and Cloud based digital automation products as a solution partner reseller. In addition, NITCO offers installation, configuration, maintenance, support, architectural assessment and design, business and technical consulting and training services focusing on RPA (Robotic Process Automation) and AI (Artificial Intelligence) automation solutions available under this contract.

The NITCO Inc., DIR contract may be used by state and local government, public education, other public entities in Texas, as well as public entities outside the state.
Learn more about NITCO Inc.
DIR Contract Products As Reseller
Appzen is an award-winning AI technology solution for finance teams by automating spend approvals and help provide insights to help reduce spend, comply with policy and streamline processes.
Learn more about
AppZen
.
NITCO Inc., is a Gold Tier partner with UiPath, a 2020 Gartner "Magic Quadrant for Robotic Process Automation" Leader, to deliver industry-leading Robotic Process Automation (RPA) technology. RPA has the power to transform organizations to streamline processes and accelerate digital transformation.
Learn more about
UiPath
.
DIR Contract Services
Solution Design
Installation
Configuration
Process Automation Design
RPA Developer Training
RPA Business Analyst Training
RPA Citizen Developer Training
User Training
RPA Workshops
NITCO has partnered with a DIR approved Hub Certified Staff Augmentation firm to provide RPA Development and Technical Consulting services to compliment this software solution reseller contract.
State of Texas DIR Contract

Contract Number: DIR-CPO -#####
Offered by NITCO Inc.
Contract Term End Date: ######
NITCO Inc. Point of Contact
Nancy L. Herrington, Managing Director
nherrington@nitcoinc.com
281-503-7008
DIR Point of Contact
TBD