Predictive Algorithms, Machine Learning, and Modern Data Engineering…
Are empowering organizations to achieve new levels of performance.
With predictive analysis and reinforcement learning, we help you unlock and visualize insights from existing and new sources of data.
Our solutions take you beyond what happened, to reveal what will happen, and what actions you should take.
Accessible teams of data engineers, data scientists, and industry experts empower your business to act with speed and confidence.
AI Solutions Enhancements
Our Approach to AI Solutions
Strategy
Develop operations and technology strategy recommendations to enable overall organizational goals.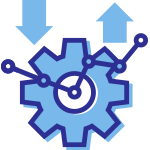 Assessment
Assess organization processes and applications to prioritize suitable process initiatives to gain maximum value.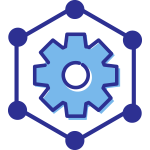 Implementation
Partner our technical and functional skills and experience with your organizational knowledge to implement the best automated process solutions for your needs.
Managed Services
Provide managed services for clients' Applications/Business processes and own maintenance.