Connect Your Organization Instantly and Easily...
...with robotic assistance through chatbots. Our teams can provide a fully personalized chatbot based on your business needs and integrate with existing security standards to protect all transferred information. Whether to connect with customers or provide information to employees, our teams of experts design chatbots that provide valuable digital assistance for any industry or organization and help alleviate your employee workload. Effective uses of chatbots in everyday business include:
Customer service
Incident alerts
Inventory management
Database searches
Sales & Marketing promotion
We develop your chatbot with cognitive technologies to give the solution the ability to adapt to changing business environments. Active learning offers continuous improvement and provides the chatbot the ability to better understand user input over time.
Our chatbot solutions maintain the security standards established within your business and ensure all data transferred is secure across your organization. We can integrate our chatbots with your security protocols to ensure your data stays secure and out of the wrong hands.
Utilizing analytics, our chatbot solutions constantly refine and reinforce the capabilities offered. By measuring performance and optimizing response times and accuracy, we ensure business needs are fulfilled at all times. Adjusting to changing needs, business requirements, and policies gives adaptability to the solutions in any business environment.
Enhance your chatbot solutions with automation technologies to improve the value provided and revolutionize your organization. Using RPA technology, your organization can reduce the burden on customer service, internal processes, and individual employees. By automating tasks, you introduce the ability to quickly resolve customer issues, handle repetitive employee tasks, and improve the overall business functions across your organization.
Can I connect my chatbot to my RPA process?
Can NITCO connect chatbots to Alexa?
Will my company's chatbot be able to complete tasks independently?
Can I connect my chatbot to my current OAuth
Strategy
Develop operations and technology strategy recommendations to enable overall organizational goals.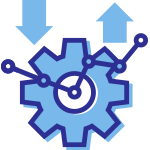 Assessment
Assess organization processes and applications to prioritize suitable process initiatives to gain maximum value.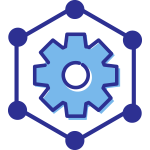 Implementation
Partner our technical and functional skills and experience with your organizational knowledge to implement the best automated process solutions for your needs.
Managed Services
Provide managed services for clients' Applications/Business processes and own maintenance.